!MODULE=#strBackground#>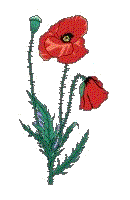 The
Western
Front
Museum

---
Created: 15/06/2000

Last updated:

About the museum

---
This small museum with the name "The Western Front Museum" is solely dedicated to The First World War. On display will be uniforms, militaria, brass shell cases and grenades of all types and caliber, trench art, posters, books, maps, and anything else you can think of related to the subject. Not to glorify war but more as a monument to those men who lost their life in this conflict.






All acquired/donated items will be handled with care, restored if necessary and preserved for the future.
I need to emphasize here that this is NOT another socalled auction-list. None of the items in my collection is for sale, not at any price. All items collected over the years have their own story to tell and will never leave the collection.


Painting of Luitenant Thomas Wilkinson winning the Victoria Cross in 1916 by using a Vickers machinegun to stop a German advance.





Wanted:
The collection has been turned into museum not too long ago and is in desparate need of WW1 items to put on display. The Western Front Museum seeks/needs all kind of era related items, from uniforms up to postcards. Anything which is preferable dated before 1919. Militaria stuff from your odd uniform-button up to a 42cm brass shell from the famous Big Bertha Krupp gun.
Even the smallest item is more then welcome! If you happen to have an item of which you have no longer use I would appreciate it if you could drop me a line. Remember that every era related item deserves it to be saved for the future as a memento to those who lost their life during the First World War.

Anything collectable to donate or sell to the museum? If so, please drop us a line.
TOP





Member of the N.V.B.M.B. (Dutch branch of the European Cartridge Research Association)
Copyright ©: The Western Front Museum