!MODULE=#strBackground#>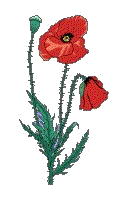 The
Western
Front
Museum

---
Created: 15/03/2005

Last updated:

Restoration projects

---
Over the years we have come across too many WW1 monuments with additional hardware that is not being maintained properly. Severely corroded and often damaged beyond repair these items like artillery pieces, shells or mortars end up, quite often after a recent renovation job of the monument itself, on the local scrapyard. Lost for ever.

This process is currently happening on a large scale in France and Belgium as we have witnessed ourselves. Apparently local council often choose for the easy maintenance option renovating a WW1 monument, and additional hardware is often due to lack of funds not included in the picture. Sometimes these are saved by a local museum but most of the time these items are being sold as scrap metal which is a shame because this historical material needs to be preserved and saved for future generations no matter what.
TOP
Current project (in progress)
Creating a field carriage for a 1820 cast-iron six pounder smooth-bored cannon. Not in anyway related to WW1 but worth saving nevertheless. Pictures to follow shortly (together with a long list of parts needed to complete the job).
TOP
Future projects?
We love to get our hands on a similar challenge.

if you know about some forgotten and derelict piece of hardware which needs to be salvaged.
Keep in mind that all WW1 related hardware needs to be saved for future generations.
TOP




Member of the N.V.B.M.B. (Dutch branch of the European Cartridge Research Association)
Copyright © The Western Front Museum Foundation