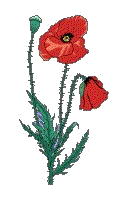 The
Western
Front
Museum

---
Created: 15/03/2004

Last updated:

Ordering details
Payment methods
Delivery
New books
Second-hand books
Bookstore

---
Amazing deals. We have the following set of brand new World War One books on offer:
Ordering details
All mentioned prices are without P&P (postage & packing). Please state your full name and address together with the book title(s) you wish to order. Upon receipt of your choices we will check our inventory and advice if available. Overseas orders are sent via the cheapest method by using surface mail, but if required we can dispatch by airmail as well.
TOP
10% DISCOUNT
(benificiaries only)
Payment methods
Postage costs will be established after receiving your request (Air Mail/Priority/Service Mail). When you have submitted your order and received your total you can pay by using bankdraft (NL), cash or PayPal when you're living outside The Netherlands.


Payment by Bankaccount / Postgiro
(The Netherlands)




Payment should be made payable to:

The Western Front Museum
The Netherlands

Payment by using PayPal



Once at PayPal, if you're not already a member, registration will be necessary (FREE of charge!). Once registered, enter Name of item(s) ordered in the in the "Payment for" area. Next enter your total in the "Amount" area and then click to continue. Upon receipt of payment we will ship the order to the verified PayPal address within 2-3 days. All credit card transactions are sent through to a secured server. It's quick, safe and secured.
TOP
Delivery
Normally within 10 days.
TOP
New books
Deutsche Artillerie- und Minenwerfer Munition 1914-1918
Author: Karl-Heinz Dissberger
Format: 188 pages, over 100 drawings, sb.

Published Price out-of-print

Our price: EUR 37.50 (excl. P&P)

Detailed summary of all German Artillery- and Minenwerfer ammunition and fuzes used during World War One. Great reference material, and a must for every WW1 collector. German language (translation table present German-English).

TOP

The Imperial War Museum Book of the Somme
Author: Malcolm Brown
Format: 380 pages, b/w photographs, sb.

Published Price £8.99

Our price: EUR 7.50 (excl. P&P)

The distinguished military historian Malcolm Brown has woven the many and varied accounts by well over a hundred participants - mainly British, but with not a few Germans - into a rich tapestry of experience.

Currently SOLD OUT!

TOP

The Imperial War Museum Book of the Western Front
Author:Malcolm Brown
Format: 367 pages, b/w photographs, sb.

Published Price £7.99

Our price: EUR 7.50 (excl. P&P)

'A blockbuster, a veritable peal of ordnance ... Malcolm Brown has created an account which is as near as anyone is likely to get to the authentic life of the trenches.' Yorkshire Post 'One of the best books of its type ... an unrivalled and readable introduction to the years of Trench Warfare.' Times Educational Supplement.

Currently SOLD OUT!

TOP

Under the guns of the Red Baron
Author: by Franks, Giblin and McCrery.
Format: 224pp, over 100 photos, line-art and maps and 10 colour paintings, sb.

Published price £14.99

Our price: EUR 10.75 (excl. P&P)

Here, for the first time, the most complete backgrounds of the men he fought and accounted for in air battle are documented. In most cases this includes place and dates of birth, where they lived, were educated and worked, and then when they joined the colours. Many served in army regiments or other military units prior to joining the Royal Flying Corps or Royal Naval Air Service and their full service records, where known, are included. The later lives of those who survived the encounter with the Red Baron are also fully reported. For years there have been controversies covering some of the Baron's victims but these have now been resolved to the authors' satisfaction, so presented here is his full list of victories and victims which will surprise most commentators. More valuable still is the fact that over 100 of the 123 men concerned are depicted by photographs, in itself a unique compilation of material. These are complemented marvelously by the ten colour paintings, by Chris Thomas, which illustrate decisive moments in battle. With a full explanation of the air actions themselves using von Richthofen's own combat reports, and a minibiography of each victim, this book will be the ultimate for World War One historians and collectors of Richthofen reference and memorabilia.

Currently SOLD OUT!

TOP