!MODULE=#strBackground#>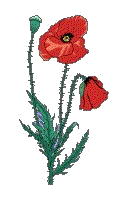 The
Western
Front
Museum

---
Created: 15/02/2000

Last updated:

Debris of War - miscellaneous

---
Walking across the various battlefields in Europe for many years now one does not only find World War One relics. Always be on the look out for other historical items as well (if you're interested). Doing so we have found several none era related coins.

For the record: all of these coins have been found on sight (by visual contact).


Esnes-en-Argonne - 2006 (France)
Third Republic
10 Centimes
1873
bronze
Ø 28mm

Poor quality.
TOP
Esnes-en-Argonne - 2006 (France)
Napoleon III Empereur
Cinq Centimes
1854
bronze
Ø 25mm

Poor quality.
TOP
Malancourt - 2005 (France)
Louis XVI (1774-1793)
12 Deniers
????
bronze
Ø 28mm

Poor quiality.
TOP
Damloup - 2005 (France)
Replubique Française
5 Centimes
1907
bronze
Ø 25mm

Fine.
TOP
Hurtebise - 2002 (France)
25 Centimes
1931
copper-nickel
Ø 24mm

Poor quality
TOP
St. Marie aux Mines - 2001 (France)
Third Republic
10 Centimes
1870
bronze
Ø 28mm

Fine, backside worn.
TOP
Esnes-en-Argonne - 2000 (France)
Louis XIV (1643-1715)
1 ECU
????
copper
Ø 28mm

Rim has been trimmed,
very thin.
TOP
Albert - 1999 (France)
Napoleon III Empereur
Cinq Centimes
????
bronze
Ø 25mm

Poor quality.
TOP
Damloup - 1997 (France)
Louis XVI (1774-1793)
2 Sous
1792
bronze
Ø 35mm

Fine quality.
TOP
Authuille - 1995 (France)
Napoleon III Empereur
Cinq Centimes
1852
bronze
Ø 25mm

Fine quality.
TOP




Member of the N.V.B.M.B. (Dutch branch of the European Cartridge Research Association)
Copyright © The Western Front Museum Foundation