!MODULE=#strBackground#>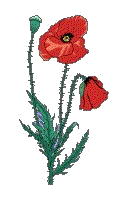 The
Western
Front
Museum

---
Created: 01/03/2003

Last updated:

Index
Part 1
Part 2
Part 3
Part 4
Part 5
Part 6
Part 7
Part 8
Debris of War - phototour

---
Part 8:
Unexploded German rifle grenade 1917, in use very similar to the cup charged French VB rifle grenade, launched by firing a live round through the centre tube of the grenade causing the expanding muzzle gases to propel the grenade from the cup.

Selection of German contemporary glassware, some 8x57 spent cartridge cases and the bottom cap of a German handgrenade.

French 'hair brush' handgrenades (wooden handles complete rotted away): single model on the left and a double model on the right. Hair brush grenades were made from a steel tubing section with an explosive charge mounted on a piece of timber to enable easy throwing action. A small boxed primer was mounted right below the tubing.

Mostly Italian relics found at the bottom of a former Austrian cave: (from left to right) part of Carbone Model C, SIPE and BPD handgrenade, cap of an Austrian 'potatomasher' handgrenade, some 8mm Mannlicher live rounds and several crampons (used for walking on iced terrain).
TOP




Member of the N.V.B.M.B. (Dutch branch of the European Cartridge Research Association)
Copyright © The Western Front Museum Foundation