!MODULE=#strBackground#>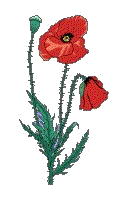 The
Western
Front
Museum

---
Created: 15/06/2000

Last updated:

Index
Part 1
Part 2
Part 3
Part 4
Part 5
Part 6
Part 7
Part 8
Debris of War - phototour

---
Part 1:
Because a picture says more than a thousand words we will show you a small selection of some of the items we have found over the years. None of items have been located by using a metal-detector. Keep in mind that most of the First World War battlefields are still littered with thousands of pounds of scrap-metal (and unexploded shells in all types and shapes some of which could contain a deadly gas). Great if you like digging all these trenches all over again, tired of living and are willing to take the change of ending up in the statistics. Simply a waste of time. Also beware that in Belgium and France the use of a metal-detector will cost you a heavy fine and loss of your detector.

NOTE OF CAUTION:
DO NOT TOUCH OR HANDLE AMMUNITION UNLESS YOU HAVE A SPECIAL PERMIT TO DO SO! DO NOT ENDANGER YOURSELF AND YOUR SURROUNDINGS. UNEXPLODED BOMBS SHOULD BE LEFT ALONE AT ALL TIMES. LET THE EXPERTS DEAL WITH THEM = EXPLOSIVE ORDNANCE DISPOSAL.

See if you manage to recognise some of the depicted artifacts.


Verdun - May 1981

Double click for close-up of
the German belt-buckle.

Picture was taken after finding mostly German items on the bottom of a recent dug drainage-ditch right opposite (!) of the Mémorial de Verdun. Later on I was told that - while digging that particular stretch of ditch - workmen discovered the remains of some five Germans!
Belt-buckle (Gott mit Uns) - part of leather belt still in place, German water bottle, several (brass) clips of 8x57 Mauser rifle-cartridges, a German spade and in the middle the top of a French 75mm grenade - fuze Model 22/31.


Verdun - May 1983

Again the Verdun area (near Mort Homme), this time only French items. My first battlefield helmet - M1915 Adrian, French one-litre - 1887 pattern - water bottle, mess tin and spoon.


Verdun - May 1983



Close-up of
the French medicament tin.

More French items found on what use to be part of a French trench-system. At first hedgerows were still in place on top of these trenches hiding them for many years for the human eye. Once farmers started reclaiming these areas for the first time since the war these old trenches revealed a lot of interesting and well-preserved items. Another no longer mint conditions one-litre water-bottle, another spoon, a small two-sided tin for grease and shoe polish. On one side the (brown) shoe polish was still present and remarkable enough still creamy and useable! The other tin was used for medicaments, description inside the tin partly visible.




Member of the N.V.B.M.B. (Dutch branch of the European Cartridge Research Association)
Copyright © The Western Front Museum Foundation