!MODULE=#strBackground#>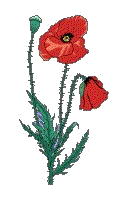 The
Western
Front
Museum

---
Created: 30/03/2002

Last updated:

Index
Part 1
Part 2
Part 3
Part 4
Part 5
Part 6
Part 7
Part 8
Debris of War - phototour

---
Part 7:
Unexploded Italian stick handgrenade Carbone Type C.
The handle, made from a double looped iron wire, has rusted away.

Exploded Austrian 75mm shell.

Unexploded Austrian ball handgrenade with brass friction fuze.

Italian tentpole with some of its wood still in place. Remarkable after all this time out in the open air.




Member of the N.V.B.M.B. (Dutch branch of the European Cartridge Research Association)
Copyright © The Western Front Museum Foundation