!MODULE=#strBackground#>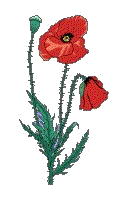 The
Western
Front
Museum

---
Created: 30/03/2001

Last updated:

Index
Part 1
Part 2
Part 3
Part 4
Part 5
Part 6
Part 7
Part 8
Debris of War - phototour

---
Part 5:
Two pieces, bottom part and side fragment, of a German 170mm trenchmortar (minenwerfer) with alloy driving-band still in place.

Assortment of German periodic glassware (wine-, beer-, snaps- and medicine-bottles) retrieved from a dump located below a large former German trench-system.

One empty and one complete German 180mm trenchmortar (Minenwerfer) grenade. This - in 1915 introduced - minenwerfer was smoothbore and fired a thin steel body grenade with wooden re-inforced base and small leather band around the base which acted as driving-band. The empty cilinder and base plates were put there for the picture as illustration, the live (complete) one was as it was found (do not touch).

Once again a collection of periodic glassware, a couple of German 8x57 spent cartridges, a French 'Petard' handgrenade and a lower part of a socalled German 'Reservistenpfeife' pipe with IRON CROSS still visible (small white piece in the middle of the picture).


Select for close-up of the porcelain center piece.

The body (without the tailfin and nose fuze) of a French type B Model 1916 60mm Brandt compressed air trench mortar.

Collection of German spent cartridges, 8x57 chargers, eyepiece of a gasmask, several buttons and a couple of alloy O-rings of a shelter sheet.




Member of the N.V.B.M.B. (Dutch branch of the European Cartridge Research Association)
Copyright © The Western Front Museum Foundation