!MODULE=#strBackground#>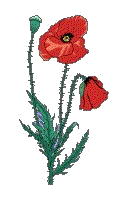 The
Western
Front
Museum

---
Created: 15/06/2000

Last updated:

Index
Part 1
Part 2
Part 3
Part 4
Part 5
Part 6
Part 7
Part 8
Debris of War - phototour

---
Part 4:
Part of a large 105mm Austrian (?) grenade with a 6.5mm Mannlicher-Carcano cartridge on top of it. The small piece is of a larger shell that had two large (copper) driving-bands (calibre unknown).

Part of a soldier's boot. Could have belonged to either an Austrian or an Italian soldier. Should I make the same presumption as Mr. John Laffin in his book 'Battlefield Archaeology' I could say that - as I found a spend 8x50R Austrian cartridge almost on the same spot with an 6.5mm Italian Mannlicher-Carcano clip with two unused cartridges nearby (I actually did find the lot within a couple of feet of each other) - this could indicate that the owner of the boot might have been Italian. On the other hand it all could have fallen down the mountainside during the years finally ending up on the same spot.

Italian 6.5mm M.91 Mannlicher-Carcano cartridges & clip (material is brass) as found on the spot.
Clip could contain a maximum of six cartridges.

One year's harvest from a couple of ploughed fields which goes to show you that these grounds are still littered with unexploded handgrenades and mortars. Several French handgrenades Model P1 1915, F1 Model 1915 & Citron 1916 and a couple of German socalled 'Priesterwerfer' or 'Taube' trenchmortars & ballgrenades Model 1915.




Member of the N.V.B.M.B. (Dutch branch of the European Cartridge Research Association)
Copyright © The Western Front Museum Foundation