!MODULE=#strBackground#>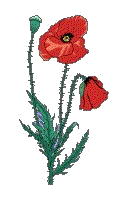 The
Western
Front
Museum

---
Created: 30/03/2002

Last updated:

Index
Part 1
Part 2
Part 3
Part 4
Part 5
Part 6
Part 7
Part 8
Debris of War - phototour

---
Part 6:
Unexploded German 77mm "long" shell.

German trench-mortar round or 'taube' (picture taken as found, someone else probably placed it on the rock after digging it up).

Unexploded French 240mm shell. This one had been fired in a hurry, because instead of a fuze the transport plug is still present.

With lots of leaves on the ground in a woody area full of undergowth it was not easy to spot the 5 inch long metal rod as a rifle. As always luck had a lot to do with it. Once uncovered it appears to be an early model Long Lee-Enfield Mk I*.

Despite the yearly ploughing we found a couple of British .303 cartridges close together, part of the chargers still in place.

Another batch of bangers in the corner of a ploughed field.
A selection of several dangerous looking British 18 pndr's, a German 75mm trench-mortar round and German 77mm shells.
Although this looks harmless when you have a closer look you will notice that these are all duds with the fuze still in place (including the one on the right)!




Member of the N.V.B.M.B. (Dutch branch of the European Cartridge Research Association)
Copyright © The Western Front Museum Foundation